Back
The 8 Most Inspiring TED Talks for Business English Students
28 December, 2019
Everyone loves a TED Talk. Language trainers and students especially love TED Talks.
Why? Video significantly increases engagement levels and effectiveness in digital learning – students only remember 10% of text-based content, compared to 95% of video content. And what makes the TED Talk format so relevant to business English students is that, in addition to the usual benefits of practicing listening comprehension and exposure to vernacular language, it also offers the opportunity to follow complex concepts and observe techniques used for effective presentation delivery.
You can compare and contrast different approaches to presentation structure, as well as observe body language, slide interaction, intonation, and timing. And all this helpful content comes in easily digestible lengths of between 3 and 20 minutes. Who doesn't have 3 minutes to spare each week?
But then you discover that there are more than 3200+ TED Talks available on the website. Where to start?
Luckily The Language Grid is here to help. We've compiled a shortlist of the most inspiring TED Talks for professionals who need engaging English language content that is also relevant to their working life.
ON LEADERSHIP
Why good leaders make you feel safe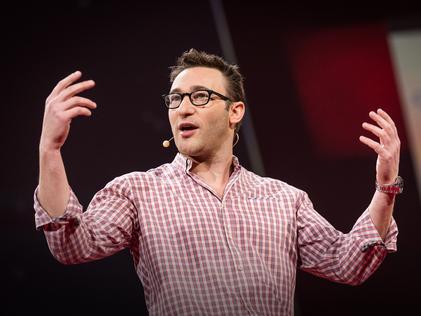 By Simon Sinek, Management theorist, author of 'Start With Why' and 'Leaders Eat Last'
Length: 11.53
Year: 2014
Accent: American
Presentation take away skill: using classic storytelling structure
TED summary:
What makes a great leader? Management theorist Simon Sinek suggests it's someone who makes their employees feel secure, who draws staffers into a circle of trust. But creating trust and safety – especially in an uneven economy – means taking on big responsibility.
If you enjoyed watching this, you might also like this presentation from Sinek: How great leaders inspire action.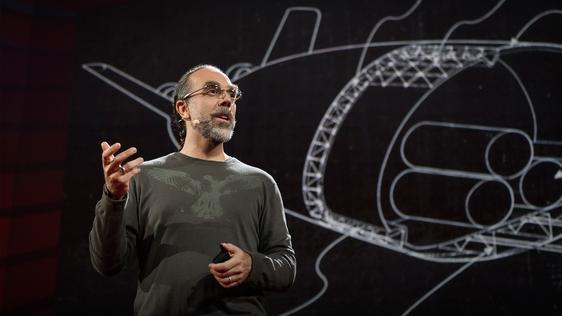 By Astro Teller, "Captain of Moonshots' at X (Formerly Google X)
Length: 15.25
Year: 2016
Accent: American
Presentation take away skill: Engaging use of rhetorical questions and effective intonation
TED summary:
Great dreams aren't just visions," says Astro Teller, "They're visions coupled to strategies for making them real." Teller takes us inside the "moonshot factory," as it's called, where his team seeks to solve the world's biggest problems through experimental projects like balloon-powered Internet and wind turbines that sail through the air. Find out X's secret to creating an organization where people feel comfortable working on big, risky projects and exploring audacious ideas.
By Tim Harford, Economist
Length: 18.00
Year: 2011
Accent: English
Presentation take away skill: long pauses to add drama
TED summary:
Economics writer Tim Harford studies complex systems -- and finds a surprising link among the successful ones: they were built through trial and error. In this sparkling talk he asks us to embrace our randomness and start making better mistakes.
TED summary:
Slaughter made waves with her 2012 article, "Why women still can't have it all." But really, is this only a question for women? Here Slaughter expands her ideas and explains why shifts in work culture, public policy and social mores can lead to more equality -- for men, women, all of us.

8 steps to success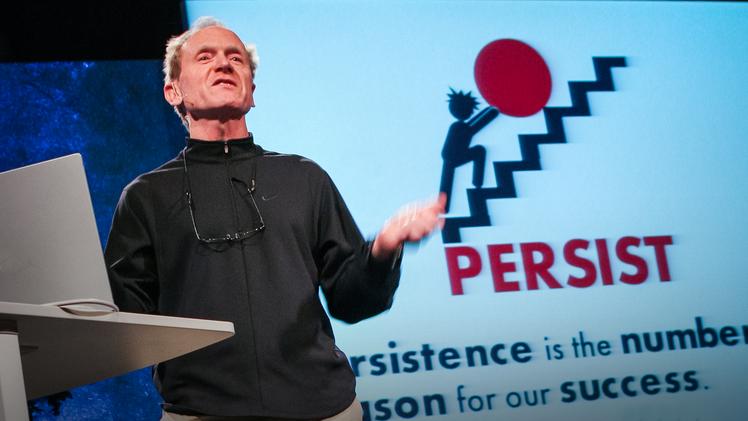 By Richard St John, Marketer and success analyst
Length: 17.18
Year: 2005
Accent: American
Presentation take away skill: concise supporting slides
TED summary:
Why do people succeed? Is it because they're smart? Or are they just lucky? Neither. Analyst Richard St. John condenses years of interviews into an unmissable 3-minute slideshow on the real secrets of success.
The happy secret to better work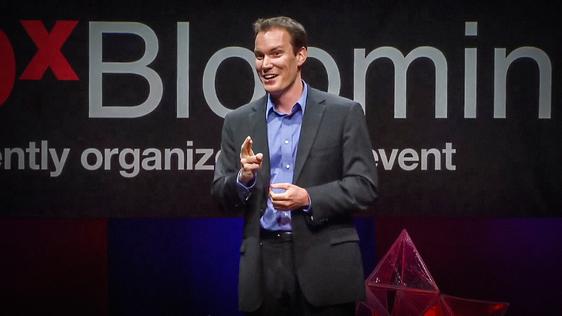 By Shawn Achor, Psychologist and CEO of Good Think Inc.
Length: 12.14
Year: 2011
Accent: American
Presentation take away skill: using humor to make academic data more engaging
TED summary:
We believe we should work hard in order to be happy, but could we be thinking about things backwards? In this fast-moving and very funny talk, psychologist Shawn Achor argues that, actually, happiness inspires us to be more productive.
---

The Language Grid's interactive digital learning platform and lesson content is full of video and audio clips relating to your everyday working life. We make sure it's continually updated so that you're language learning experience is always linked to current and relevant business topics.